By the time springtime arrives, we begin to see what style statements and elements are on the rise–or those that continue to be in the spotlight. We narrowed down the 2023 window treatment trends we think you'll love this year. With many of these, it's not so much about trends, as it is a focus on what we are all loving right now. Many of these have timeless design & staying power.
Textured Materials
Natural fibers and organic fabrics are definitely having a moment in the spotlight. Texture has always been huge in the design world–it's a great way to add visual interest to a space. Many of the 2023 window treatment trends are showcasing this statement, especially when it comes to a neutral palette.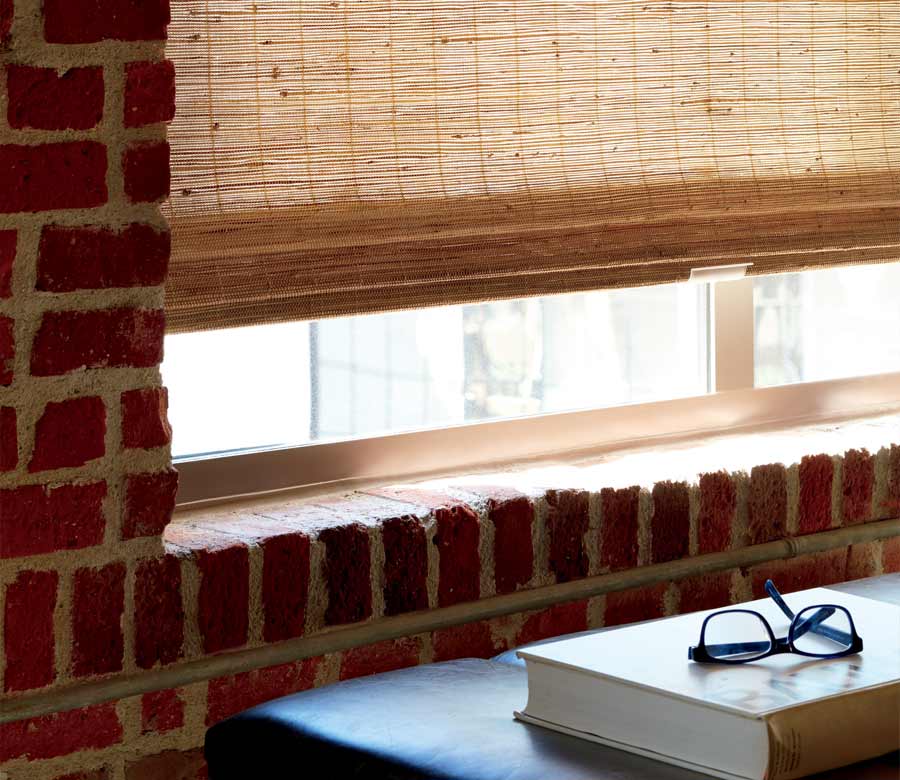 It's a Smart World
We know that we live in "smart everything" society. In many ways, today's smart home technology allows us to be more comfortable, while adding efficiency to our homes. We predict that this is going to be a big year for smart shades. For many of our clients, the realization that they can manage the entire atmosphere of their homes with a simple tap or voice command is incredibly enticing. Out of town? Your shades still adjust on schedule. Want to sleep in on the weekend? Your room darkening shades are already programmed to stay closed longer. This is one of the 2023 window treatment trends that we hope to share with you this year. It's so smart. (See what we did there?)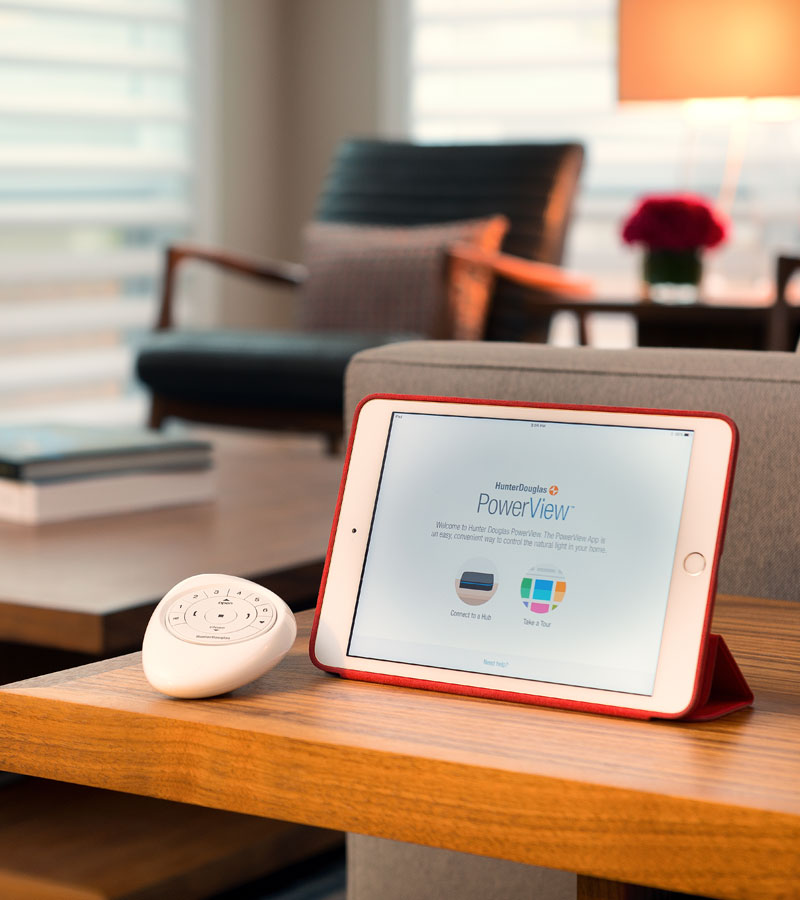 Simple, But Luxurious
Roller shades are definitely finding themselves in the spotlight. Yes, we said it. Roller shades. Have you seen them? These are not the old, white, flapping shades from years ago. Today's rollers are sophisticated and sleek, in gorgeous fabrics with beautiful hardware.
It's upscale design with the most simplistic function. What clients are loving most about these old favorites is the ability to customize them to your home. Want view-through without the glare? You choose the opacity that works for you. Want view-through, but also room darkening? You can choose dual roller shades that offer a secondary blackout shade that drops into place when necessary. It's easy to see how these ended up on the 2023 window treatment trends list.
Layering Fabrics
Layered fabrics at the window is a timeless statement. What changes is the evolution of color and pattern. Choose draperies to frame the window, with a window shade that provides tremendous style + function. The sky's the limit with what's possible. Our window covering specialists will meet with you one-on-one to show you samples and inspiration, guiding you with selections and creating a gorgeous statement that also offers the perfect atmosphere for your home.
Sustainability
The word "sustainability" is everywhere, and for good reason. Consumers want long-lasting durability of their home investments, and they expect manufacturers to be more responsible with our world's resources. As they should. We love the initiatives Hunter Douglas is taking towards sustainability, like developing recycled fabrics and donating to tree planting when wood shutters are purchased.
They've also developed industry-leading products that help homeowners improve the energy efficiency of their homes, like our Duette honeycomb shades, that can help you save a good portion of the 40% energy loss that can be experienced at the window. Or, the high levels of UV protection you'll add to your home with window shades–protecting your interiors from the harsh damage that can normally occur.
2023 Window Treatment Trends: Which One Is Your Favorite?
We know that covering your windows is a necessity for light control, privacy & energy efficiency, but you don't have to give up beautiful style to do it. Let the window coverings in your home add some "wow" factor and incredible function together. Which of these trends are you loving right now? Get in touch with our team, at Integrated Windows, for your FREE in-home consultation.