The Integrated Windows Team
Our story and mission began with the idea that exceptional service and modern products create experiences that enhance your home and life. We also strive to give back to the Omaha community as a vibrant small business with our corporate partnerships. Our culture as a company is highly collaborative, just like our products are.
For over a decade, Integrated Windows has served the Omaha metro area by providing whole-home integrated technology solutions – including motorized window treatments – through our sister company, Sennsa (formerly Home Theaters Etc.). We also offer the full suite of Hunter Douglas window treatments – an award winning line of window solutions for every home.
Founders Alex and Karen Bloemer, started Integrated Windows with the passion to create beautiful solutions while invigorating clients to say "what's next?" The unlimited ability to keep pushing the boundaries of what's possible while developing first-in-class integrations are what keep us driving forward.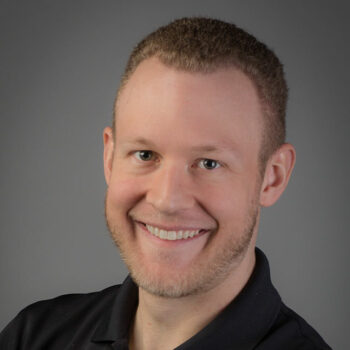 Alex Bloemer
Founder & President, Director of Sales
Industrial/Transitional Style
Alex is the founder and president at Integrated Windows and brings his experience and passion in technology, sales, and business to the company after 18 years in the custom home technology integration industry and a background in sales and construction engineering. Alex's first company, Sennsa, is where it all began, with motorized window treatments being one of the elements in an integrated home. Alex chose to bring that expertise in motorized and manual window treatments to a broader Omaha audience by creating a second business dedicated to window treatment solutions and transforming homes and lifestyles
Jen Baumert
Marketing Director & Operations Manager
Scandinavian + Sophisticated style
Jen oversees the operations, marketing, and HR at Integrated Windows. She helps the rest of the team by ensuring they have what they need to provide our clients with an exceptional experience! Jen enjoys interior design, music, and being outdoors.
Lynn Bolton
Window Treatment Designer
25+ Years of Experience
Raised in the greater Omaha area, left to pursue career opportunities in fashion, design, and elevated branded presentations. Returned to utilize my skills and learnings to provide a "best in class" client experience.
Sally Vandeberghe
Window Treatment Designer
Function Forward Design Style
Bio: Sally and her husband are lifelong Nebraskans and have been married for over 30 years. They have two grown daughters and one grandson who brings light to their lives.
Andrea Jepsen
Client Experience Coordinator
French Country Style
I am a plant loving mom of two little kids. My home is filled with plants, a cat, a dog, and lots of loud noises. I love to express myself through many forms of art; including painting, drawing, and floral design.
John Baumert
Project Manager
5+ Years Experience
Manages install team, ensures quality of installs. Enjoys hiking, rock climbing, and traveling.
Tom Davis
Window Treatment Installer & Master Technician
8+ Years of Experience
Tom is our automation expert. He handles all of the technical aspects of shade installations — making sure all programming and automation is dialed in. Tom enjoys family time with his girlfriend and their three kids, as well as working on his own computers.
Rob Faber
Low Voltage Rough-in & Finish Installer
Transitional Meets Minimalist
Rob is a master at installation perfection. He is a big fan of intelligent engineering and thoughtful architecture. In his down time he enjoys a good glass of scotch as well live music."
Lynn Bolton was a pleasure to work with! She listened to my wants and needs as well as keeping my style and design in mind. The process was seamless and easy! I highly recommend!