Aura™ Illuminated Shades
A brand new way to illuminate your space – Aura Illuminated Shades. With high-end light technology you can set the mood in your space.
Warm to neutral to cool lighting
Seamless control with the Powerview+ app
Acts as a secondary light source
Available in popular Hunter Douglas products
Aura Illuminated Shades by Hunter Douglas offer a harmonious blend of modern design and advanced functionality. These shades seamlessly integrate soft, diffused lighting within their elegant, customizable fabric panels, creating an enchanting experience in any space. With intuitive controls and LED technology, Aura Illuminated Shades provide both aesthetic appeal and practical illumination control.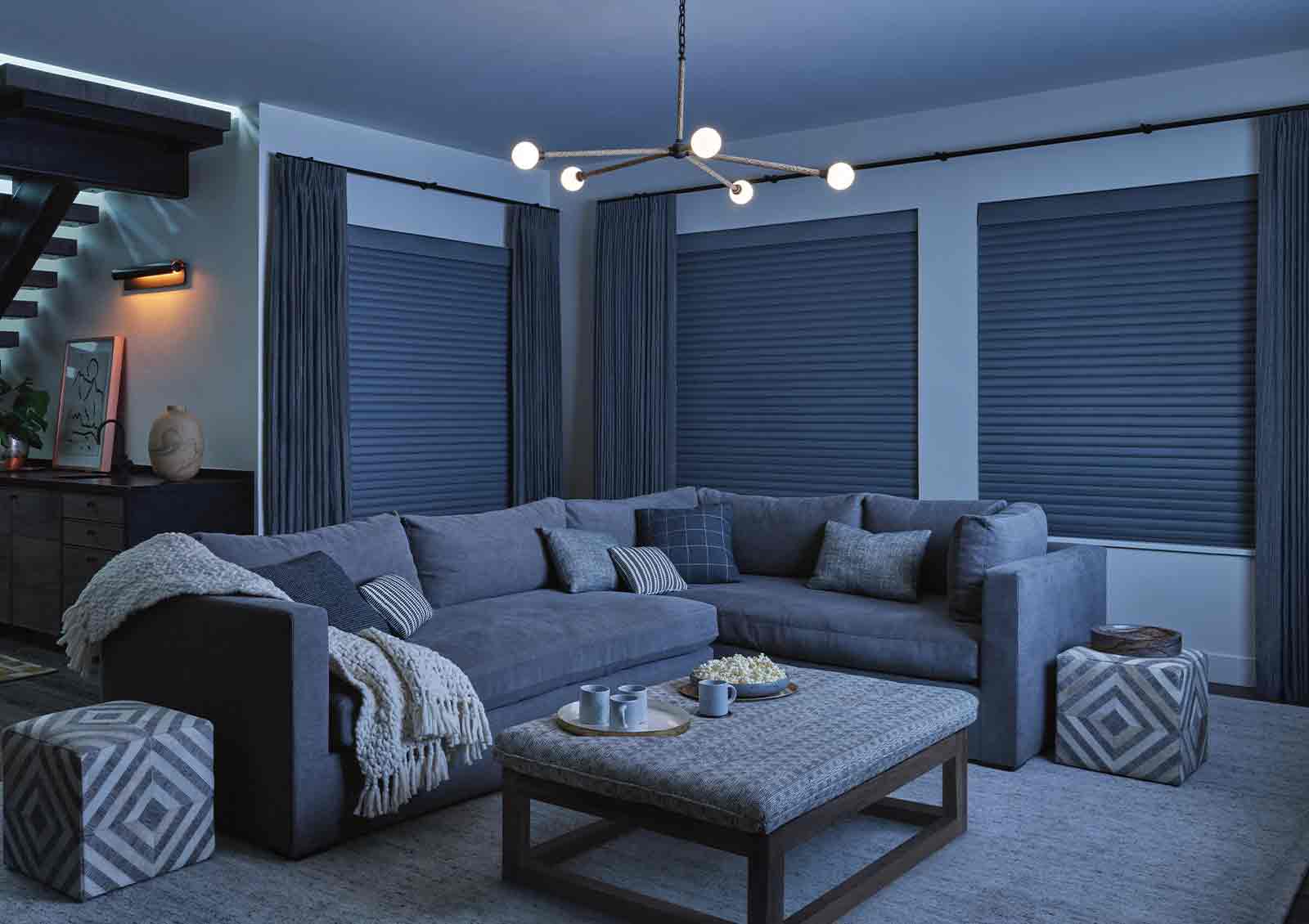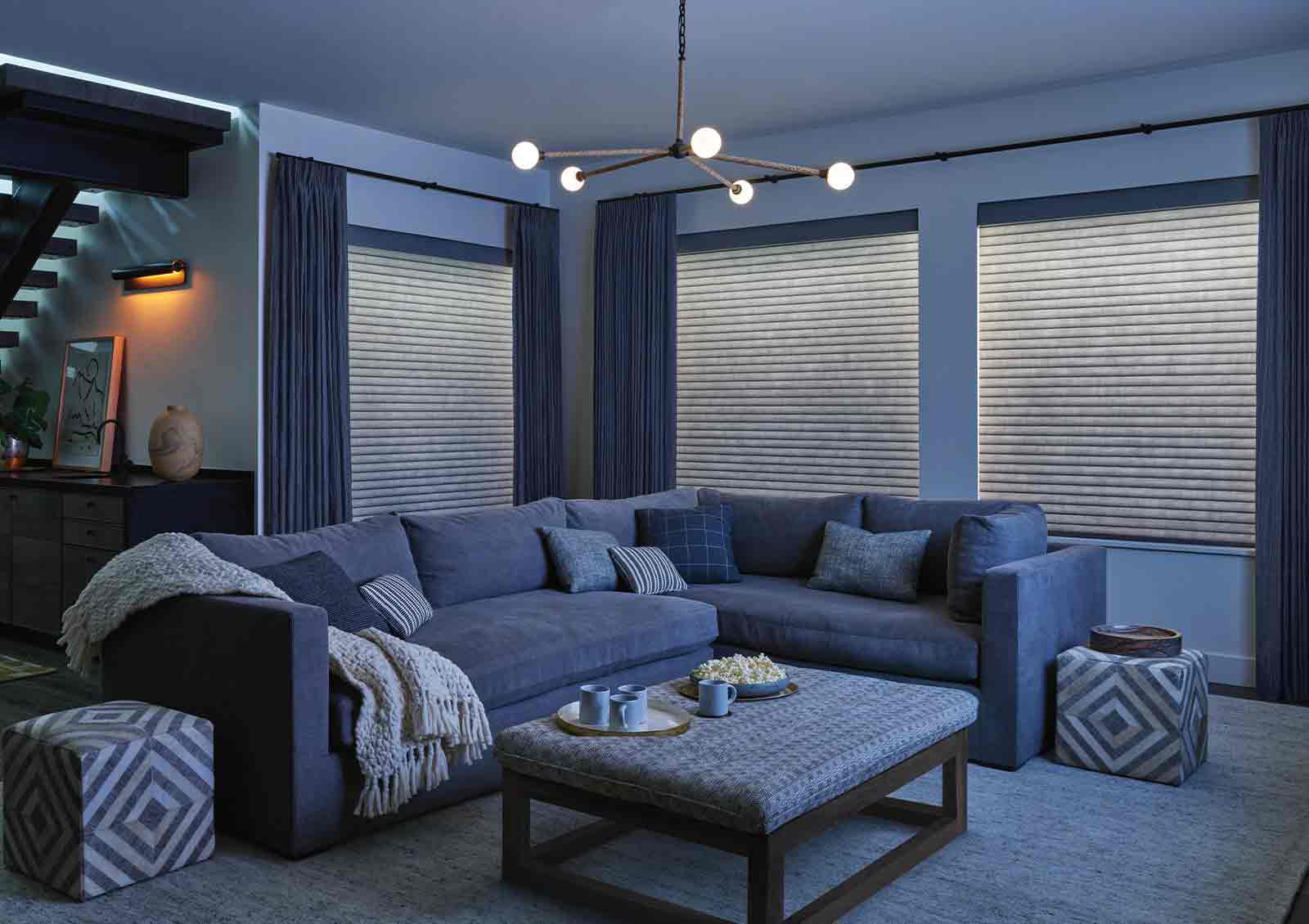 Sonnette® Shades
Love what you see? Let's get started!
Drop us a line using the form below and one of our style experts will be in touch shortly to schedule your FREE consultation.