NewStyle® Hybrid Shutters
Paint or Woodgrain Styles
Custom Shapes
Door Handle Cut-outs
Designed for Durability
With the ideal combination of man-made materials + real wood, the NewStyle collection of hybrid shutters offer high quality craftsmanship & sophisticated style for your Omaha home. Available in either painted finishes or the timeless appeal of woodgrain, these interior shutters will look amazing in any room of your home. Choose the best operating system & features to fit your doors and windows for ease and convenience. Optional customizations, such as door handle cut-outs and coverage for specialty shaped windows enhance the look and feel–as well as the way you use your home.
Door Handles
You might not think much about the way you use your doors–unless those doors have glass panes. Plantation shutters cover the glass of french doors and entry doors beautifully, but they still need to open and close easily. It's important to consider how covering the glass with interior shutters will effect the use of door knobs and levers. Specialty cut-outs are available in rectangular shapes and custom curves, enhancing your home with architectural details & incredible function.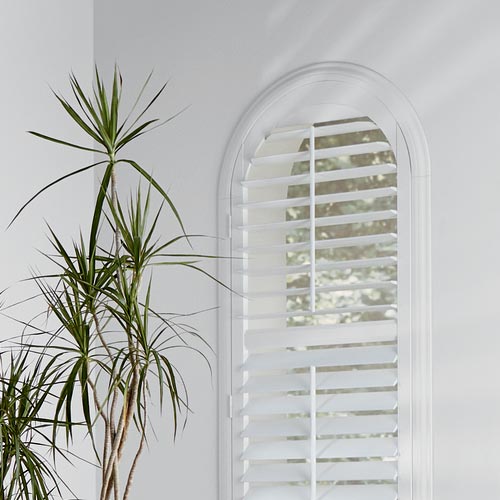 Custom Shapes
When you walk inside your home, your specialty shaped windows create a beautiful dynamic, as well as bringing in light and views. But, sometimes, those are exactly the problems: light and views. Too much light entering can increase the heat and UV damage, along with unpleasant glare. A view out can also be a view in–if you're not careful. The hesitation many homeowners face is knowing how to cover these gorgeous windows so they can retain their look, while increasing the comfort of your home. Shutters are a great option!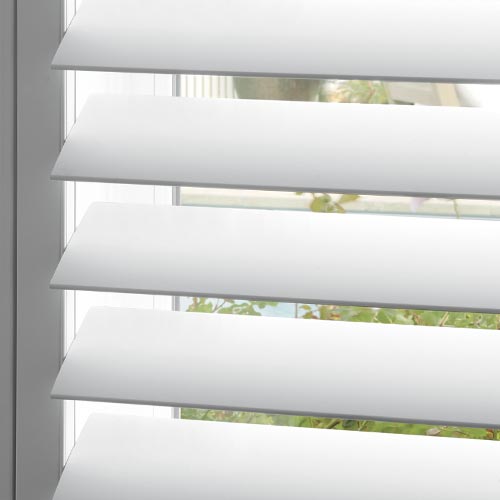 Finishes
The finishes on your plantation shutters come in the final step of the customization process, ensuring that your investment is protected for years to come. The finishes protect the shutters–and your home–from the wear & tear that can result from too much light and heat. From favorite woodgrains, to the most popular whites and grays on the market, you can easily coordinate the look of your home. The high quality craftsmanship is protected by exclusive finishes.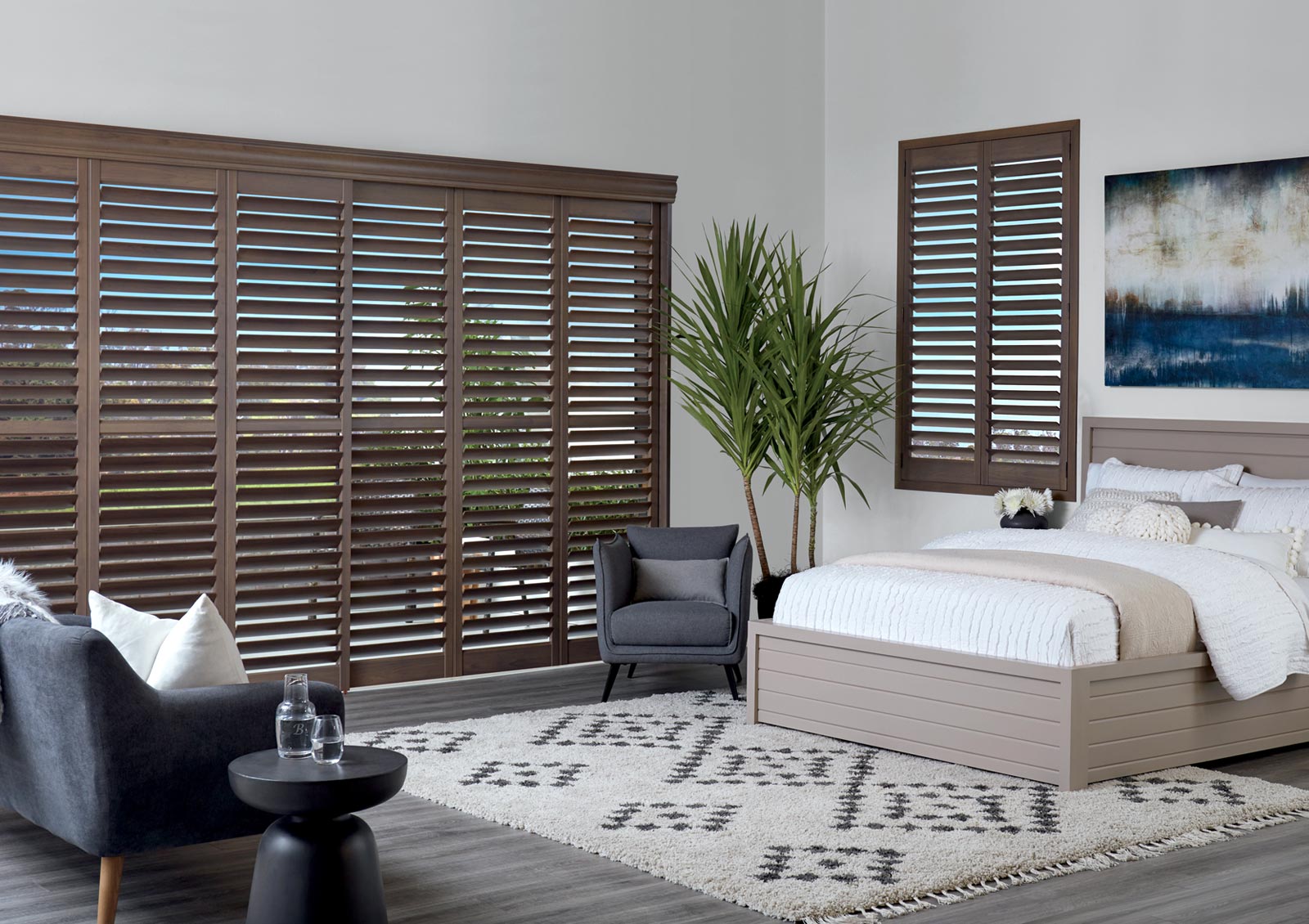 NewStyle® Hybrid Shutters
Love what you see? Let's get started!
Drop us a line using the form below and one of our style experts will be in touch shortly to schedule your FREE consultation.