What Can Dual Shades Do?
Softened light in one position
Light blocking with the second shade
Both disappear into the headrail
An incredible range of light control, your home can feature the soft, glowing light that flows through a filtering fabric of the front shade. When you need more control, lower the secondary blackout shade into place. Room darkening extends the function of your space with comfort, control and privacy.
The Duolite® system is available in three varying options in operation. Many of the products are offered with a secondary blackout shade. Honeycomb shades are seamlessly designed as a two-in-one, which allows you to adjust both portions up and down to change the light control. And, finally, a new innovation is available with woven woods, adding a second covering of honeycomb design, adding not only light control, but energy efficiency.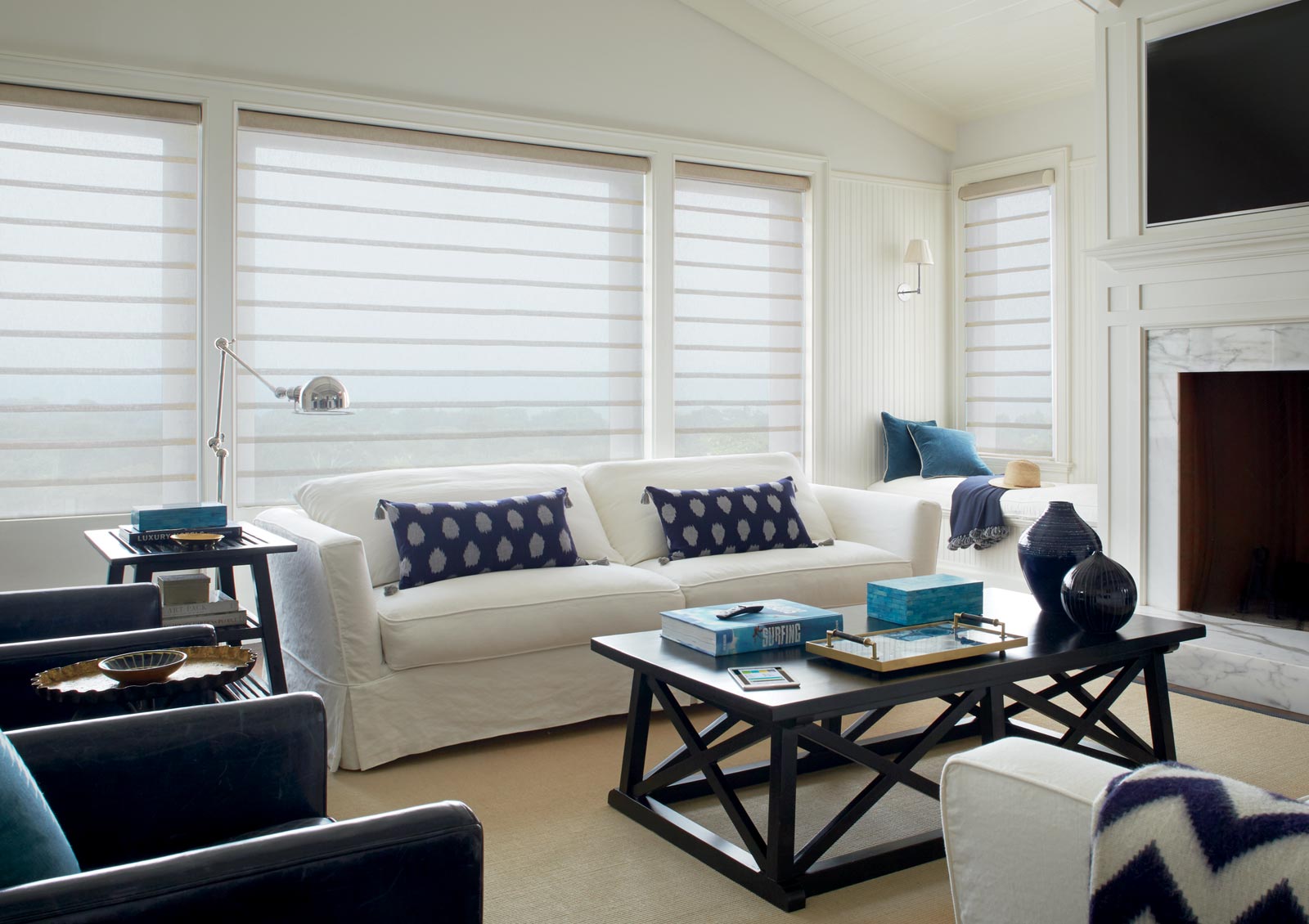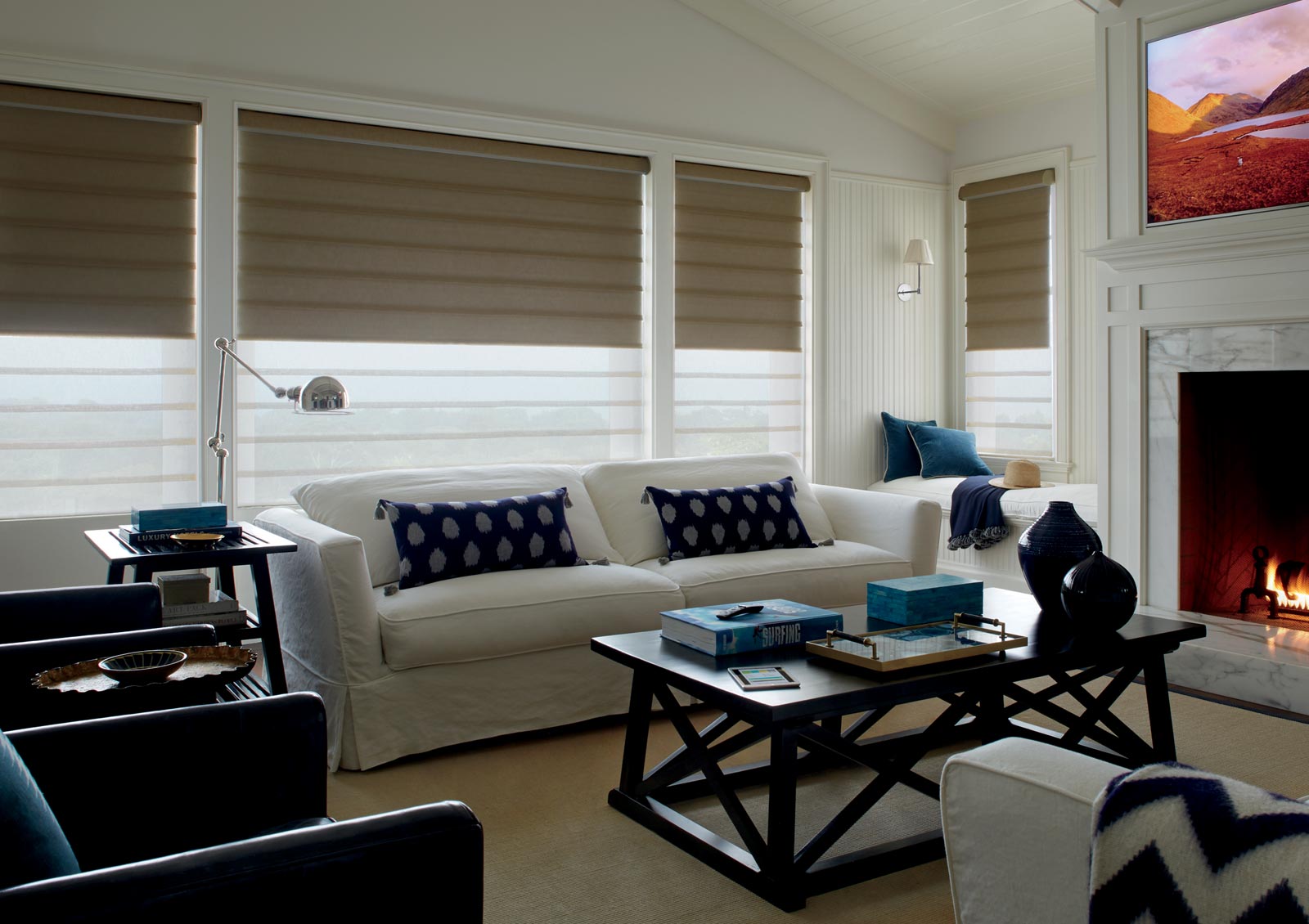 Vignette® Modern Roman Shades