Take Time to Plan
What to Think About
The planning of a build or remodel is an incredibly important step. When you move in, you want everything to flow seamlessly, covering all of the essentials. One element that can be easily forgotten is the window coverings. They can often be taken for granted, and you'll definitely miss them if they're not in place. Bare windows lead to feelings of discomfort & lack of sleep. If you have a scheduled move-in date or completion date, it's time to get in touch with a window covering specialist.
Selections
The design elements of your home are largely influenced by the fabrics and materials within the space–window coverings are a big part of that. The patterns, colors and textures you love are a great place to start. But, don't hold back. If it's been awhile since you've gone through this process–or maybe you never have–taking advantage of our one-on-one consultation will be a great experience for you. Let us inspire you by sharing today's best looks and modern innovations.
Look at the Timeline
Understanding your timeline of building a new home or remodeling is vital to a successful project. We always like to help clients understand that if you're at the point of choosing paint colors, you can also start browsing fabrics for window treatments. You'll be able to see how the fabrics look next to the paints you've chosen. We can also offer inspirational photos so you can begin to visualize what the space will look like. In general, custom window coverings can take between 4-6 weeks from order to install, so we want you to be prepared for move-in day!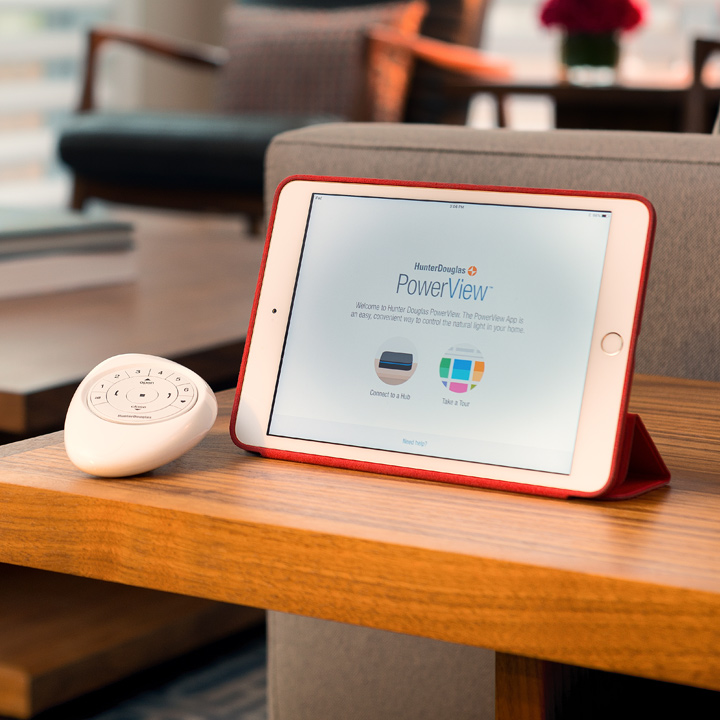 Smart Home Features
Considering Motorized Shades & Blinds?
In today's world, if you're building a new home, or remodeling, smart home features have most likely crossed your mind. Even if you don't consider yourself technologically "savvy," adding automation to your home brings tons of convenience, safety & money savings. These features can be life-changing, and right now is the perfect time to make decisions about this. During renovations, smart shades can be hardwired, a small task that will save you money in batteries and time in the future. Getting a window covering specialist involved is essential to ensuring that wiring is in place properly. Your electrician will be able to do this alongside the other electrical that is being installed.
What if Wires Are in Place?
In some instances, it may seem as if wiring is already in place. We'd be more than happy to visit the home to check the wiring, confirming that the current wires are capable of use, or to recommend changes.
Let's Talk about Smart Home Integration
There are a number of smart home systems on the market, and each family chooses the one that suits them best. Don't worry–that won't limit you when it comes to adding automated shades when building a new home or renovating. The Hunter Douglas PowerView® Automation operating system is compatible with many systems, which means it will easily integrate with the smart home products you already use. Our automation experts know exactly how to handle the variety of systems, and we can help get you set up. On installation day, we'll walk you through using your new shades, answering questions you might have and showing you what's possible.
Decision Time
How to Choose Features
Renovating your home, or building new, is full of decisions. It can be easy to feel overwhelmed, but it should be an exciting time for you. Let us help. Window treatment selection can be similar to each and every other choice you've made–you have to think about how your selections will affect the function of the individual spaces in your home. When it comes to window coverings, the features you choose have a huge role in creating the right atmsophere for individual rooms. The bedrooms are a great example–room darkening is a choice that will set your family up for much-needed sleep. But, the entryway? Maybe light-filtering will work best to invite soft, natural light in, with a touch of privacy. All of these decisions can be a lot to process and plan for. That's why we recommend sitting down with a window covering specialist to plan, room-by-room, which features will serve your spaces the best.
Taking Measurements
Once you've narrowed the selections, it's time to measure. Many times the word "measure" can seem simple enough. After all, most of us have a tape measure lying around. But, that's not all that goes into measuring for window treatment installation. We measure for window depth, to identify whether inside or outside mount is necessary. We carefully consider the layout of your home and the unique characteristics that could affect–not only the installation, but also the function after they are installed.
We can often take these measurements even before the space is "finished." We can take initial measurements while the area is still in the raw, unfinished state, to get the order started, so you can make additional decisions about your budget. Then, after more work has been done, we can take final measurements to get your order submitted.
The Customized Process
The best part about the window covering process is that it's customized to you, your timeline & your budget. We can help you keep track of the timeline, with ideas about what decisions should be made along the way. Some homeowners choose to order everything at the same time, and some decide to stagger their order. In that case, they order the priority items first thing, and then make decisions about what can wait.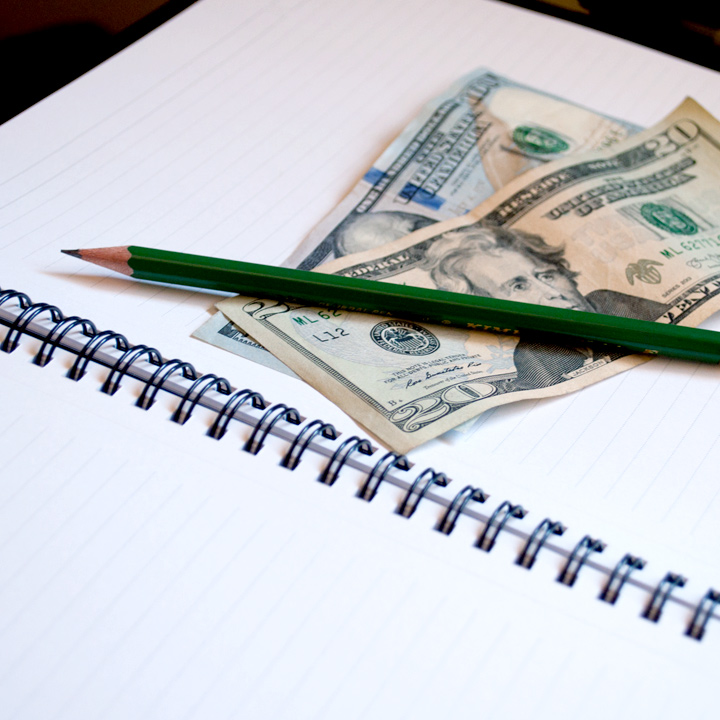 Let's Talk Budget
For Window Coverings?
If you've been through this process before, you might understand that today's window coverings are an investment. The cost associated with them can be a surprise to new homeowners, and here's why. Window treatments should be made to last. Chances are, you haven't replaced them in years. Or, maybe you've never shopped them because you inherited some that came already installed. With custom window coverings, you're paying for energy efficiency, quality sleep, privacy and security…the list goes on. Plus, you want something durable, which is why it's important to trust a quality brand. But, this all affects your budget, and you need to be mindful.
One of the reasons clients choose to work with us is because we want to customize the process so you're comfortable. Comfortable with what you're spending, what you're getting for your hard-earned money and the experience you have along the way. We know the products and the features. We can help you determine where to adjust costs so affordability is still in focus, so you can experience an amazing atmosphere in your new space.
The Best Investment
The Hunter Douglas Brand
As a window coverings company, we want to offer products that are high quality with excellent performance for our clients. This aligns with the Hunter Douglas brand. You deserve to enjoy beautiful–and durable–window treatments for years to come.
Building a New Home…Why Us?
We're determined to deliver the best quality window coverings with a high level of customer service. Renovating, or building a new home, is a huge investment for your family. You need a company you can trust–not just during the selection process, but even down the road if you experience difficulty. The team at Integrated Windows will be there during each step of the process and even after installtion day.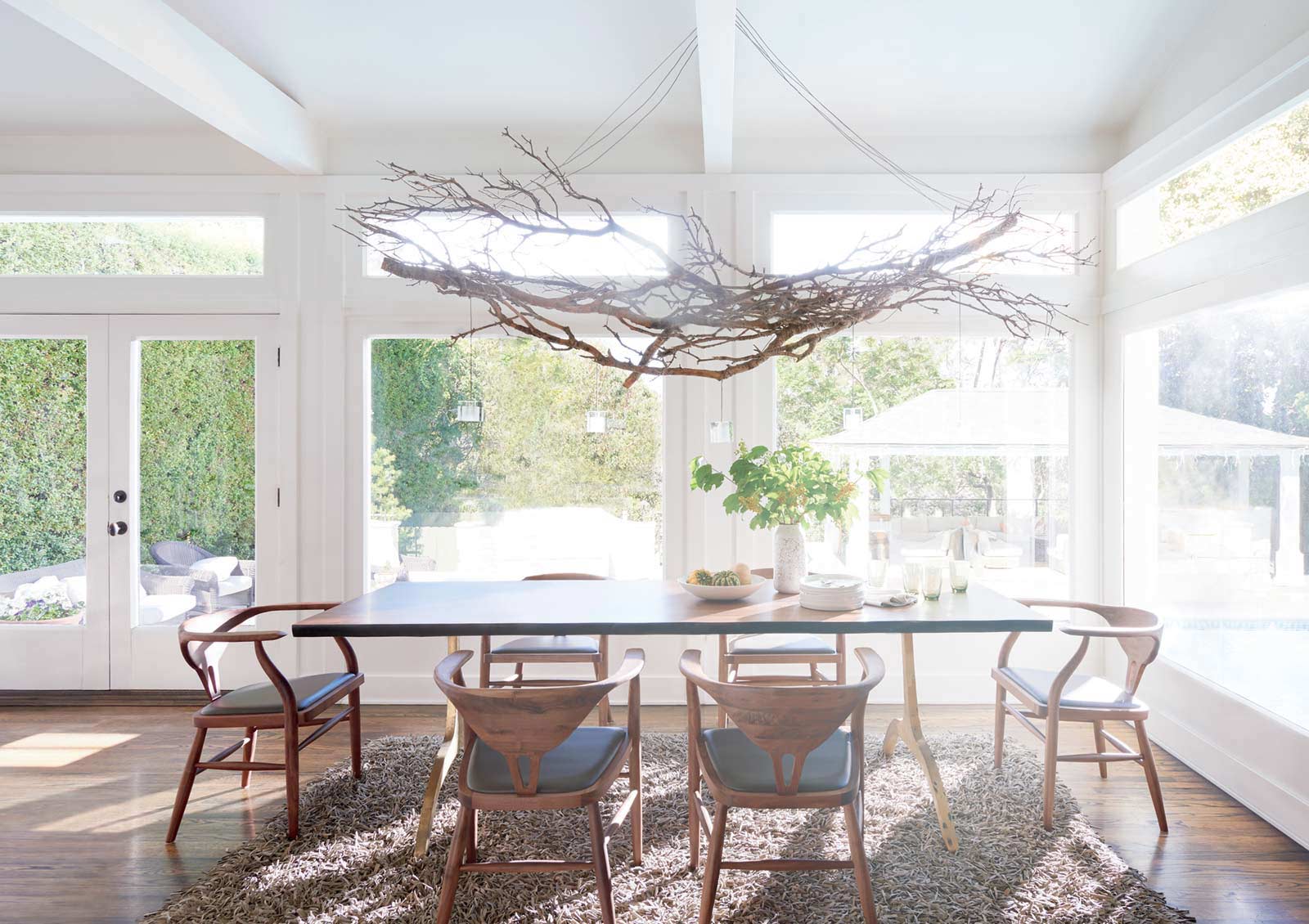 Silhouette® Alustra Shades