Tilt Turn Windows: The TrackGlide™ System
Shades Move with the Window
Narrow Track Fits Anywhere
No Drilling Installation
Tilt turn windows have grown wildly in popularity. It's the capability to easily access fresh air with more than one type of adjustment. They also features easy clean options: Opening like a door, or leaning in as an angled window. Until the TrackGlide system was introduced, however, covering tilt turn windows was a challenge, especially in rooms where room darkening was needed. With TrackGlide, the narrow track adheres to the edge of the window frame. There's no drilling for hardware installation. The track allows the shades to adjust up and down, with features like top down bottom up, room darkening, and energy efficiency as you cover tilt turn windows in your home.
Duette® Shades for European Style Windows:
160+ Fabrics
Cover the Window for Light Control
Room Darkening Options
Cordless Shades
Adjustable Privacy
Top Down Bottom Up
Honeycomb Shades for Energy Efficiency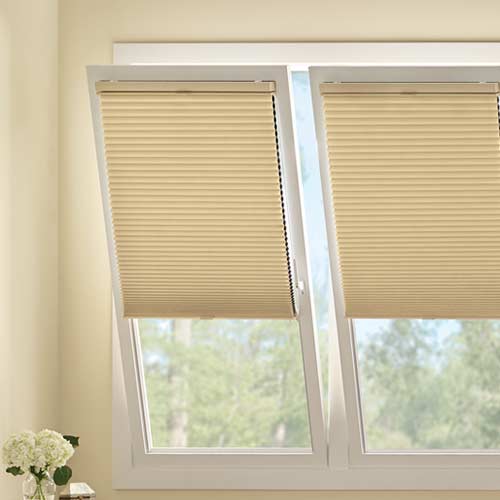 Move with the Window
These European style windows are famous for the versatile movement they offer. That same movement can make it difficult to cover tilt turn windows with traditional shades of any kind. With TrackGlide, the narrow track fits the narrow frame around the glass, allowing the shades to move as the glass moves.
Your Favorite Features
As the exclusive window covering for TrackGlide, Duette® honeycomb shades offer a wide range of product features to benefit your home. Light control, privacy & energy efficiency are ensured. But, additional options can make your life even better. Top down continues the customization of your shades, as well as room darkening.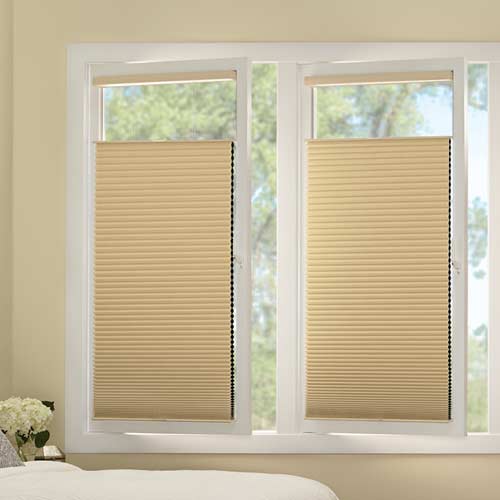 No Drilling Necessary
With the slim frame of glass around tilt turn windows, or french doors, drilling can be a problem, if you can do it at all. TrackGlide allows you to strongly adhere the track to that narrow bit of framing, so the shades adjust up and down along the edge of the glass, but not on the glass itself.