Living in Nebraska, you know the strength of the sun and you're no stranger to winter either! How do to stay comfortable through it all?! Ever consider energy efficient shades? By adding protection to your windows, you can reduce the effects that sunlight can have on the temperature inside your home. Sunlight can be responsible for 75% of heat gain in summer. Let's solve these common window issues together. 
Energy Efficient Shades: Top Picks
So, are energy efficient shades worth it? We definitely think so. There are many shades on the market, but not all shades are created equal. We can help you choose. Here are our top picks for Insulating Shades…
Cellular Shades
First up. Honeycomb shades, also known as cellular shades. Their innovative honeycomb design traps air in at the window, preventing airflow. This system will regulate the temperature inside your home by keeping the weather outside where it belongs.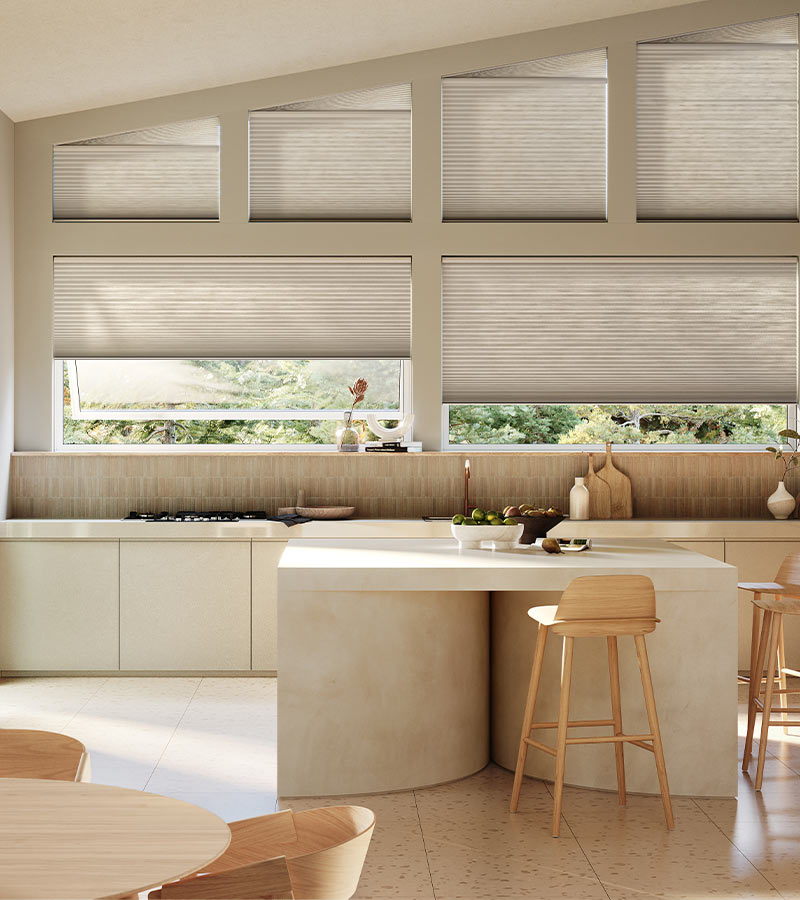 Roman Shades
Another very popular option is the always stylish, always functional Roman Shade. Layers of fabric will keep the sun from shining in, keeping your house cool during summer. In addition, a heavy fabric roman shade will insulate your windows during cooler months. Roman shades are the OG of energy efficient shades and they come in a variety of colors, styles, patterns and opacities. Got a problem? Roman Shades will solve it. 
Cellular Roller Shades
What do you get when you combine pockets that trap air and the design of roller shades? You guessed it, the cellular roller shade. As far as energy efficient shades go, this new kid on the block is taking the window treatment market by storm and has some incredible insulating capabilities to boot.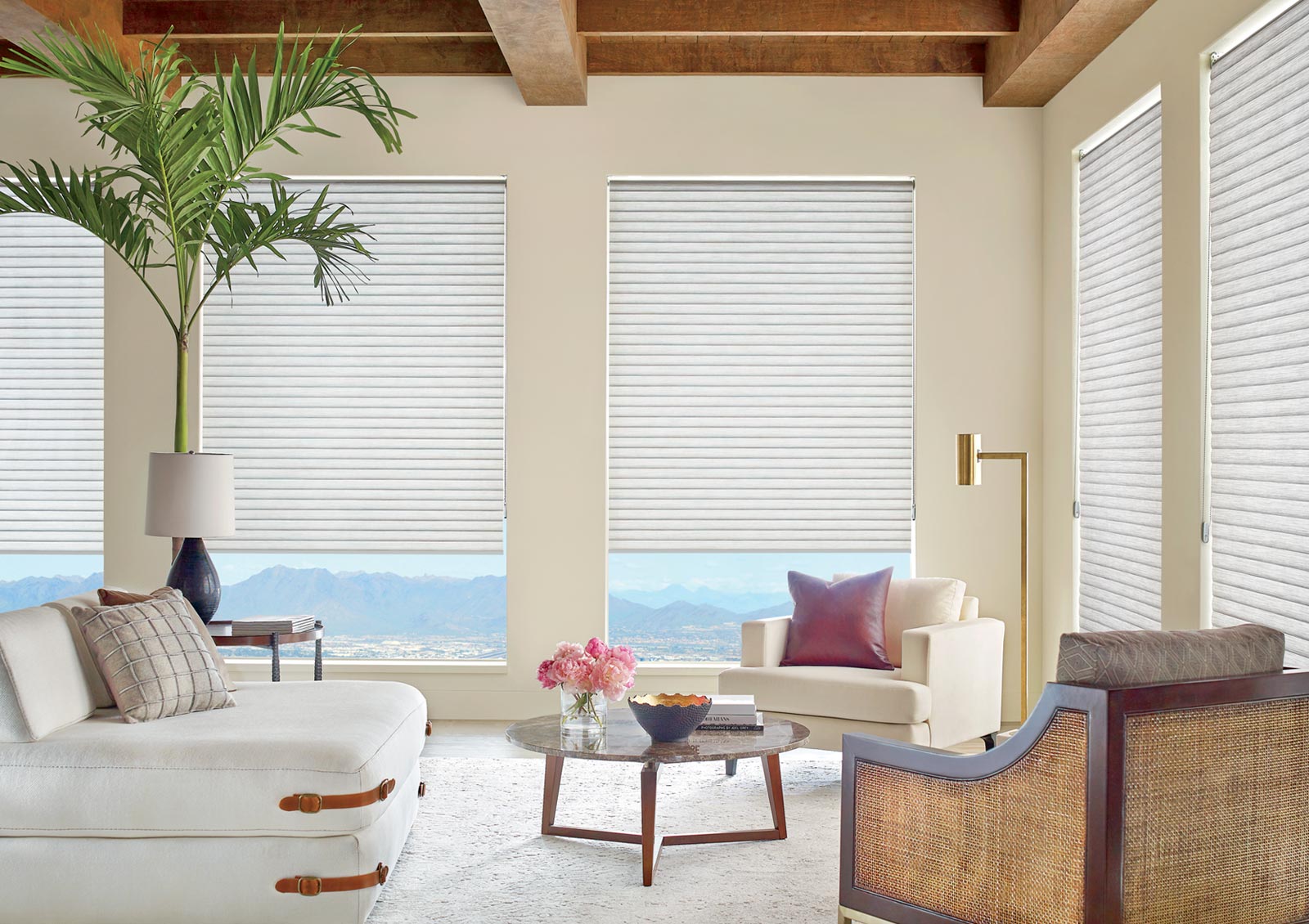 Who can you Trust?
Everywhere you look there's someone trying to sell you something. How do you know the product is legit? For the authority on energy efficiency, log on to Energy.gov where they identify ways to increase energy savings at home and the best products for you.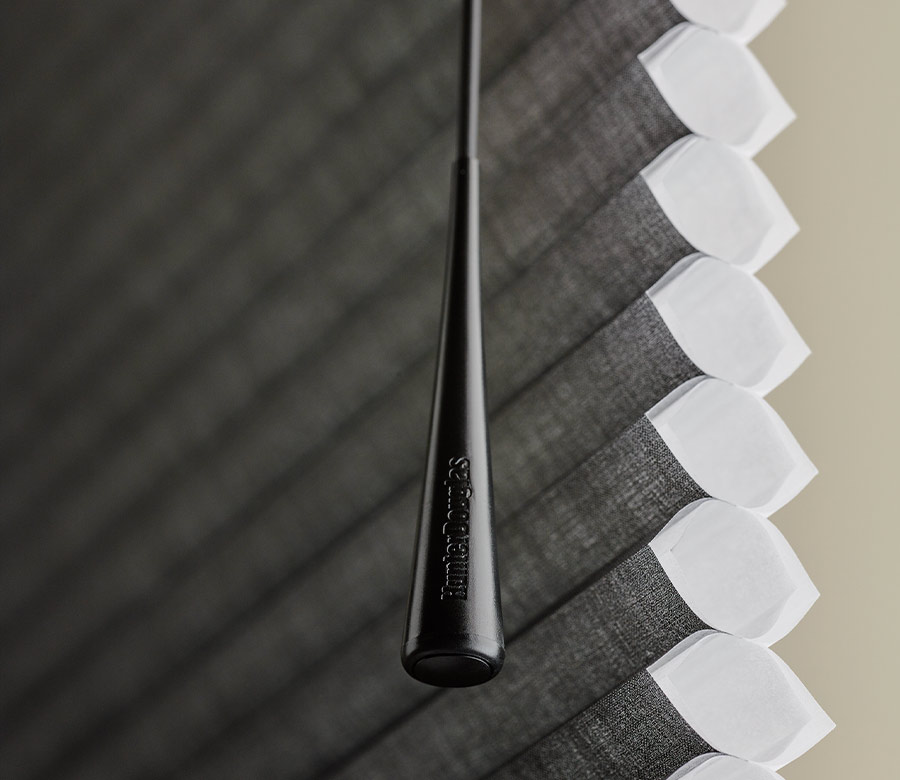 For more trusted information, the AERC-Attachments Energy Rating Council– can help point you in the right direction by rating products such as energy efficient shades and other window attachments.
How Do Energy Efficient Shades Work?
In a nutshell, energy efficient shades reduce solar heat gain, trap air at the window and insulate your windows. Simply put, they stop the sun from warming up your home in the summer and keep cold temperatures from coming through the windows in the winter. Specialty coverings like these shades help control energy costs all year long and make your home a consistent, pleasant temperature.
Enjoy the comfort of your home with a controlled environment brought to you by Integrated Windows and Hunter Douglas window treatments. Yes, they really do work in keeping your home just perfect! Get in touch with one of our specialists today for a FREE consultation. We'd love to answer all the questions you may have.