Since each room in your home is designed for different purposes, you'll need privacy at various levels. Which rooms need it most? Least? And, which window coverings work best for those specific needs? We are breaking it down for you…
You Need Privacy the Most:
In bedrooms and bathrooms, of course! We probably didn't have to tell you that. But, the question arises as to which window coverings give the right balance of light & privacy for these spaces…
The Bedrooms
Because the primary use of your bedroom is a good night's sleep, most people consider room darkening to be the most important element when it comes to window coverings. We couldn't agree more. The "light switch" operation of window shades that open for light and close for dark is a popular feature.
But…what happens when you want more light, while also keeping it private? We've got ideas! Some homeowners like to have the option for dual shades, where you can darken the room when necessary, but keep it private all the time with a front, light filtering shade.
The Bathrooms
Lots of privacy needed in these spaces! For your powder bath, you'll want to consider something simple that can close off the window–opening up when needed. It's really the full bathrooms that we get the most questions about–how do you get entering light while also protecting privacy? Our favorite feature is top down shades.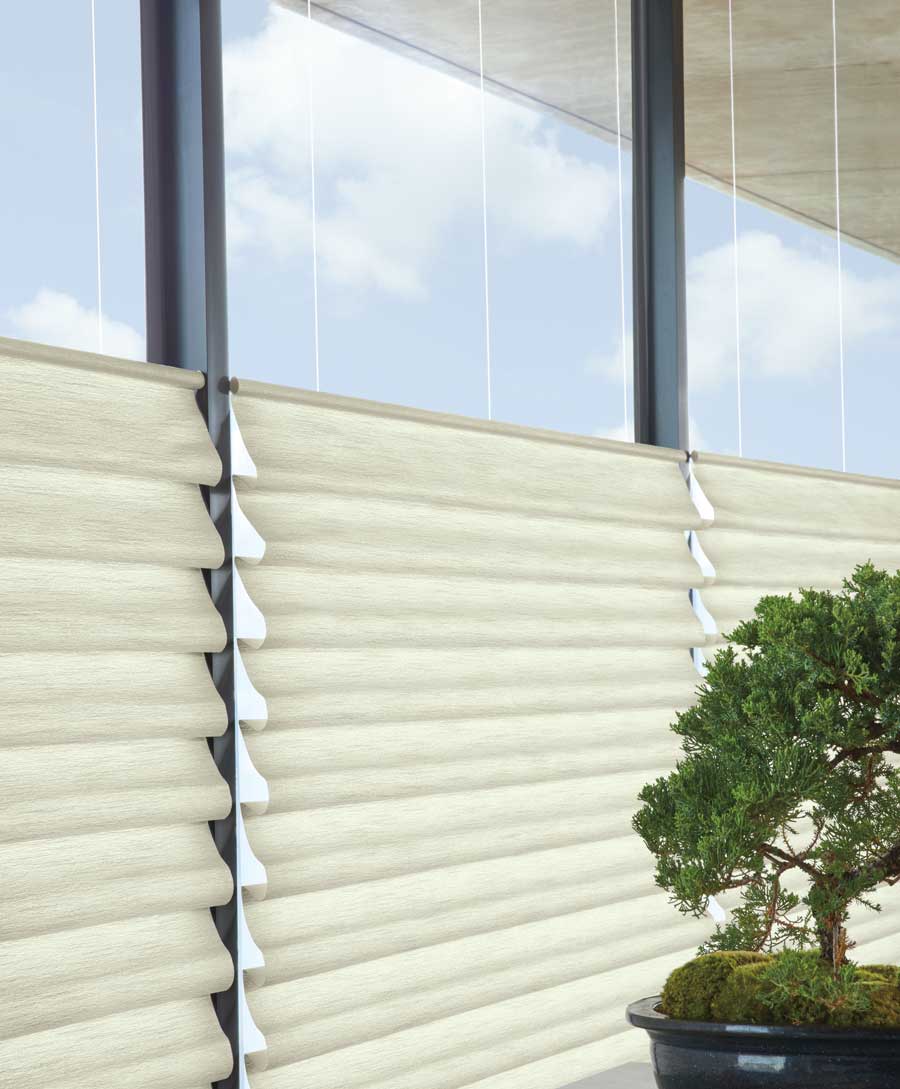 When it comes to the full bath space, the function requires privacy + a well-lit atmosphere for starting the day out right. Homeowners love the top down feature in these spaces. Powder rooms, on the other hand, could work well with an on/off lighting option. Draw the shades, or close the blinds quickly to get full privacy, and then adjust open when you want more lighting.
The Entryway
This is another area of the home where you need privacy, but it's often overlooked. More often, homeowners are using automatic window covering control in the front of their homes and entryways as an added security feature. Even with semi-opaque fabrics, light can enter, while keeping street-level views away. Even better, you can head out of town to relax and unwind, but your window coverings still adjust on schedule.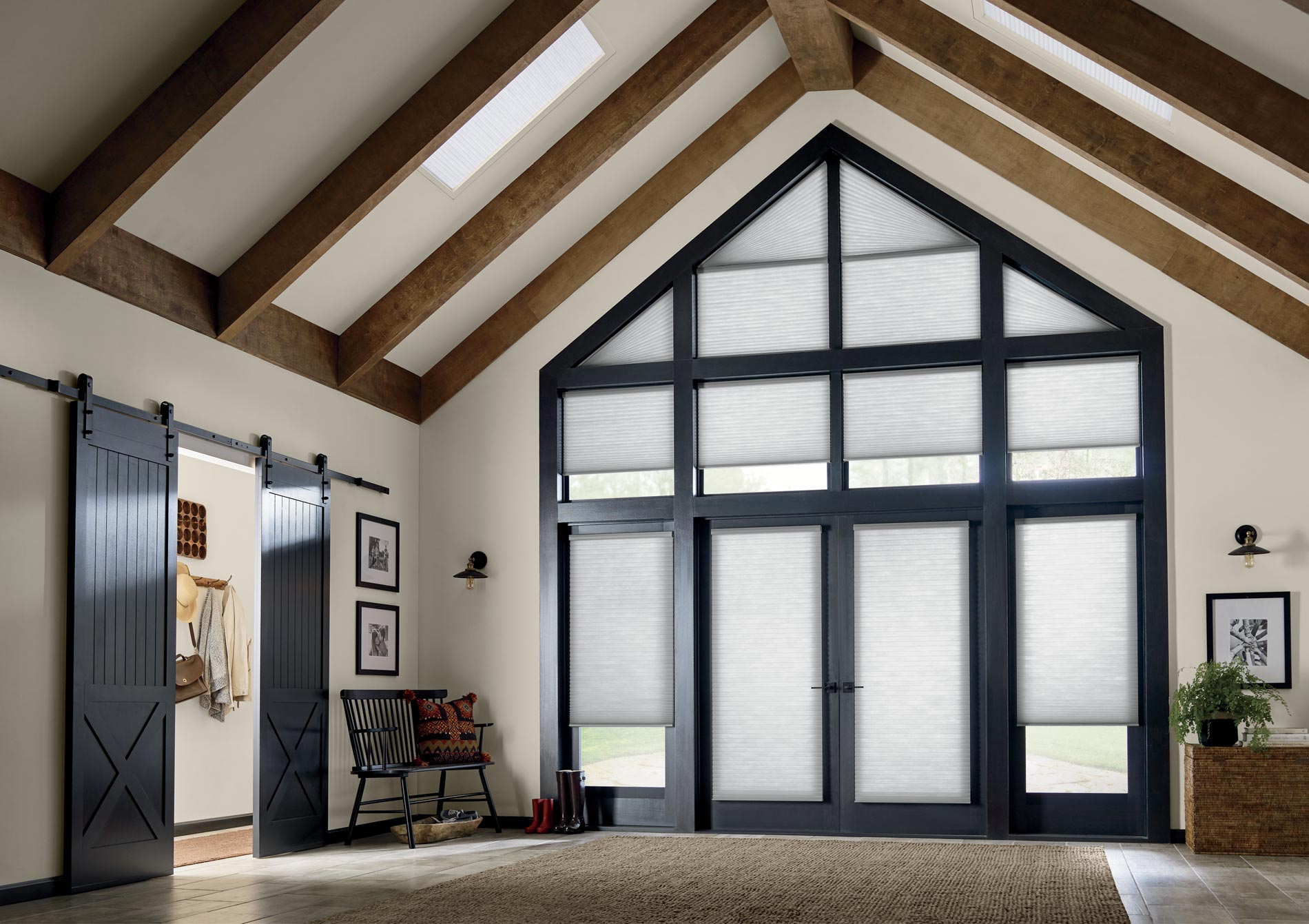 Family Gathering Areas
There are rooms in your home where you spend more time together, as a family. These spaces are common areas, enjoyed by everyone. While light control can be an issue, privacy might not be a priority. That is–until you experience nighttime in those spaces. Family time together, after dark, puts a spotlight on your gathering spaces–and a view right into your home. The last thing you need is the neighbors staring straight into your home as your family enjoys a Monopoly marathon together.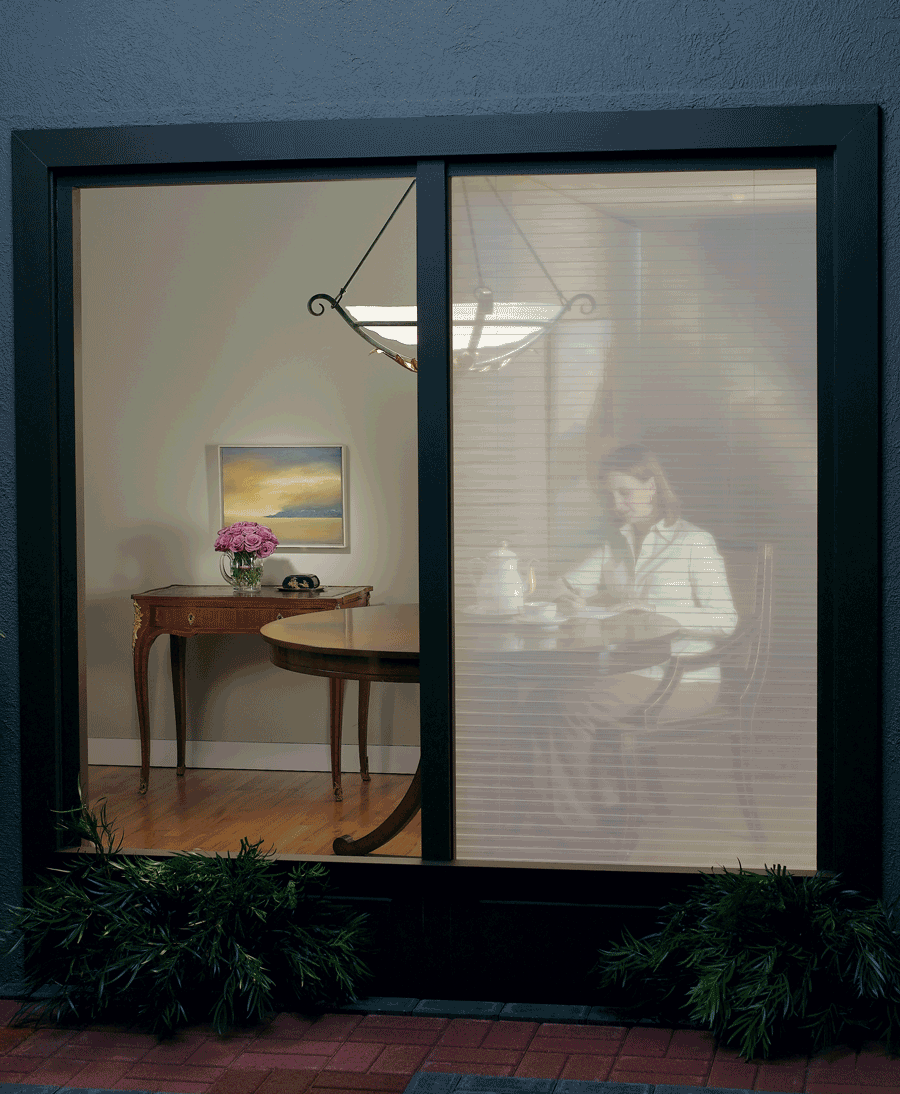 When you need privacy, you'll have to determine the right opacity of fabric for the way the room is used. From sheer, to opaque, we have custom solutions for your home with window coverings.
We Can Help!
There are a number of considerations, and there's no reason to take it on yourself! Our team at Integrated Windows is full of window covering specialists that would love to talk this through with you. Let us help you find the ideal solutions for your Omaha home. Get in touch for your FREE consultation today.