Let's begin by complimenting the staircase windows in your home–the natural light and incredible views are out of this world! But, if we're being honest, staircase windows can be a bit of a challenge. How can we protect the outdoor view and make your family comfortable at the same time? At Integrated Windows, we love a challege, so let it begin!
Privacy is Key
If your staircase windows are in the front of your home, you're bound to feel a bit "on display" at certain times of the day. Some windows need more coverage than others. When choosing a window treatment for privacy, make sure it has the right opacity and can adjust to your needs throughout the day. If you're covering windows upstairs or a private facing window, you don't need to worry as much.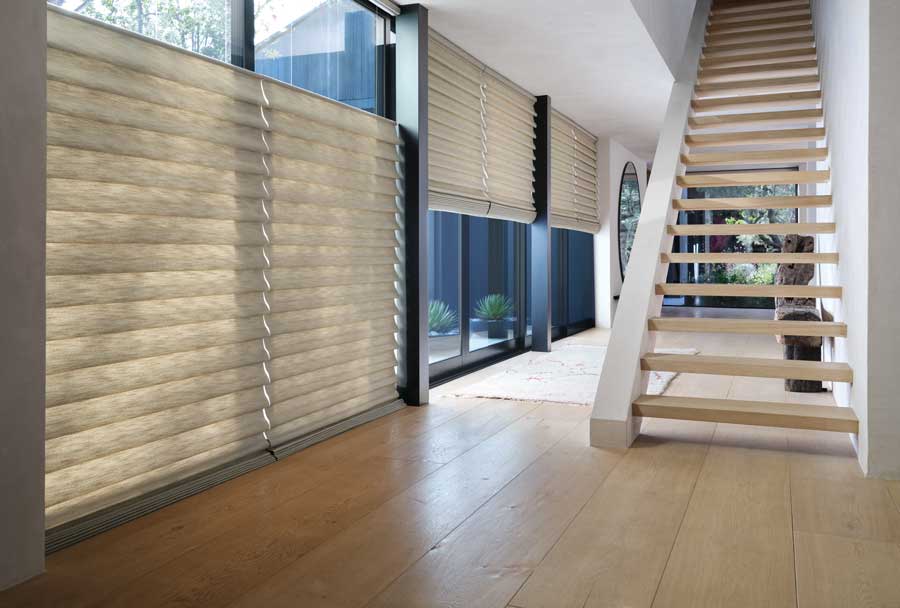 Window treatments are never one size fits all. Our top down bottom up shades featured above are adjustable and offer various levels of privacy, but still open fully for landscape views. They also filter sunlight and protect your home from damaging UV rays. 
Which Way Do Your Windows Face?
If that sounds like a strange question, think again. The direction your windows face is a HUGE factor when choosing window coverings. For staircase windows taking on sunlight or cold bitter temps all day, you'll want to find a treatment that can insulate your home from the extreme temperatures of the midwest. We have plenty of energy efficient options.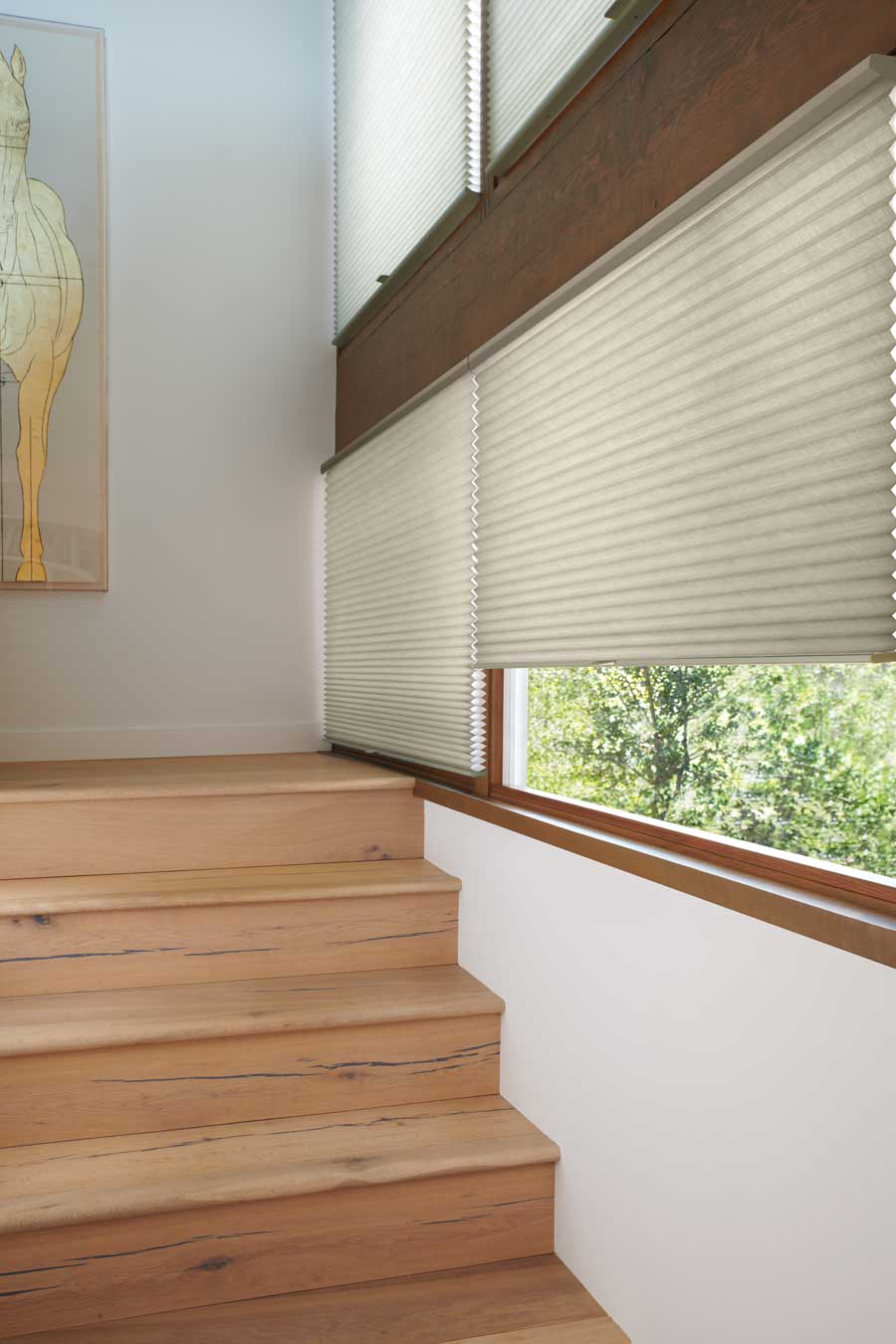 Enough Space? 
Not all staircases are created equal–some are grand, some can be narrow. Sometimes, we find staircase windows that are built into the structure itself. If there's limited space for treatments but you need protection, a low profile shade is best. We feature treatment designs that stay close and tight to the window and won't take up too much room.
Protect the View
Our window covering specialists are skilled in the field of home design, too. We understand the purpose of windows–to provide natural light and an outdoor view. If your priority is to protect your view, you're in good hands with us. We think the wall of staircase windows should remain unrestricted whenever possible.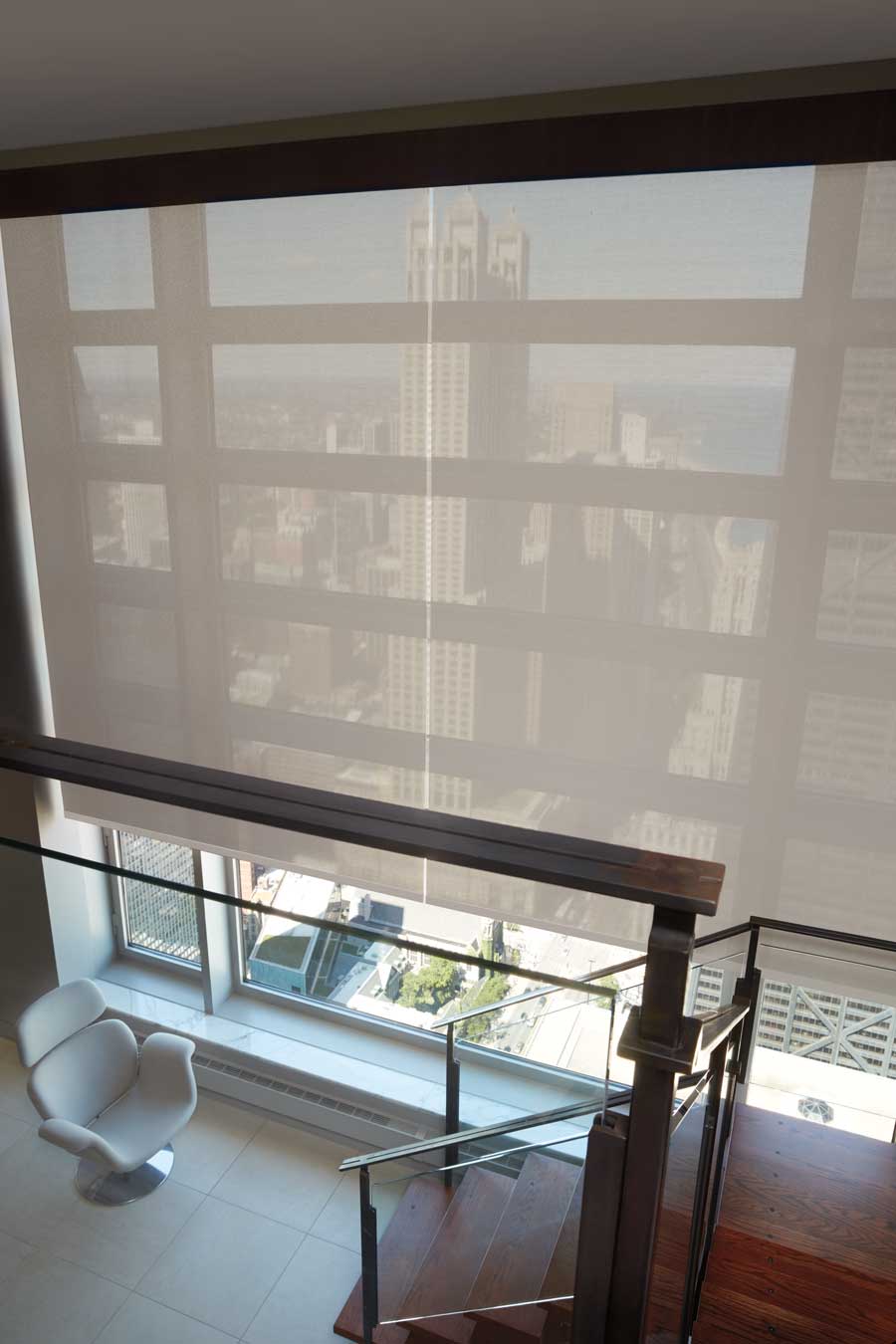 At Integrated Windows, we also realize that harsh glare can be too much for clients at times. Luckily, we have discovered the perfect compromise–the screen shade. Our screen shades can filter the light, protect your comfort and belongings…and disappear at a moment's notice! Ask us about adding automation and never lift a finger to adjust. 
Staircase Windows + Style 
All in all, when styled well, staircase windows can be an important design element in your home. We have a large selection of products to fit anyone's taste, or if you're ready to enhance the look of your home, a refreshed window treatment is a great starting point in creating your custom home!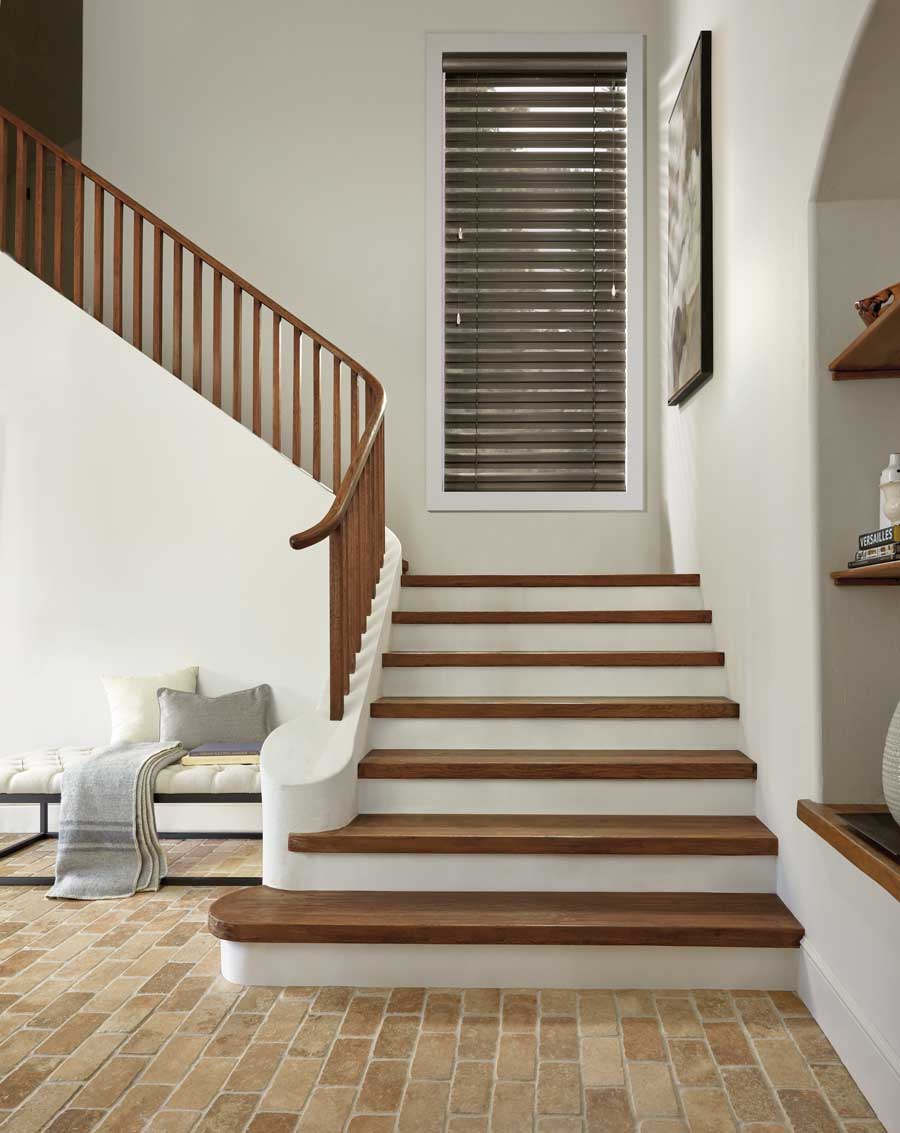 Cover Your Staircase Windows Today!
Inspired? We hope so! Helping clients complete their homes with the finest window treatments the industry has to offer is our favorite thing to do. We especially enjoy those tricky places like staircase windows–our experience comes in handy. If it's time to treat your windows to something special, stop in to our showroom or call to schedule a FREE in-home consultation. Let's get started making your dream home come true!