By now, snowstorms are a distant memory in Omaha! It's time to peel off the layers, get outside and enjoy the warm temperatures. But, first things first. Let's upgrade your outdoor space. Whether you spend summertime by the pool, patio or gazebo, outdoor window treatments can make a huge impact on your comfort. Let's discover how Exterior Screen Shades can improve your outdoor space this year.
Still Enjoy the View
When the sun gets too strong this summer, don't avoid it, filter it. By installing light filtering screen shades in your outdoor space, it becomes more comfortable. These shades remove glare, add protection from UV rays and allow you to enjoy the backyard view.
Adjust for Comfort
Creating the perfect outdoor space is all about controlling the atmosphere. If your patio gets constant sun, you may spend much of your time changing positions to avoid the glare rather than relaxing. By adding exterior screen shades or draperies to your patio, you can adjust the blinds throughout the day and protect yourself from UV rays. No more moving patio furniture around, just sit relax and let your screen shades do the work.
Touch of a Button
Let's take rest and relaxation one step further with motorized exterior shades. Amaze your guests with automated treatments! Improve the atmosphere by adjusting drapes with the touch of a button- create the privacy you need in an instant.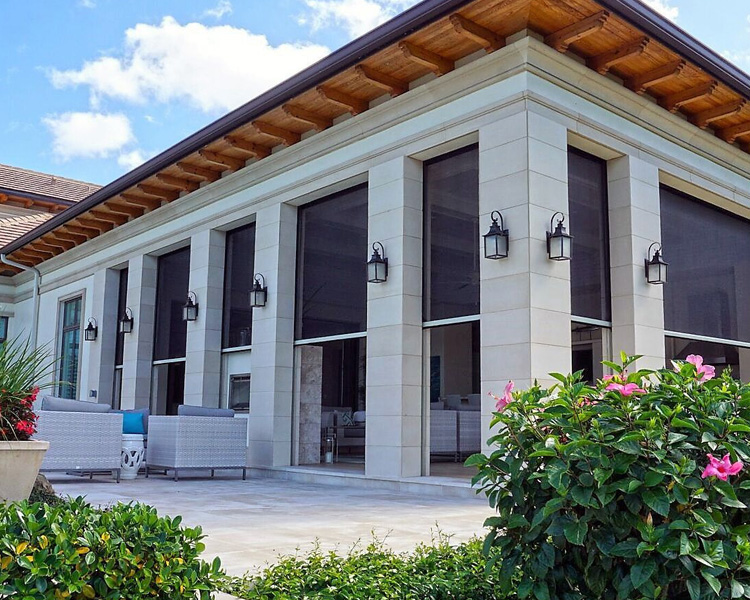 Bye, Bye Bugs
If you live on a lake, you know how pesky insects can be. There's a certain time of night-almost down to the minute- when the bugs chase you inside. But, not anymore. With exterior screen shades you can stay out all night without a single bite. Remember to close the shades before the bugs come buzzing.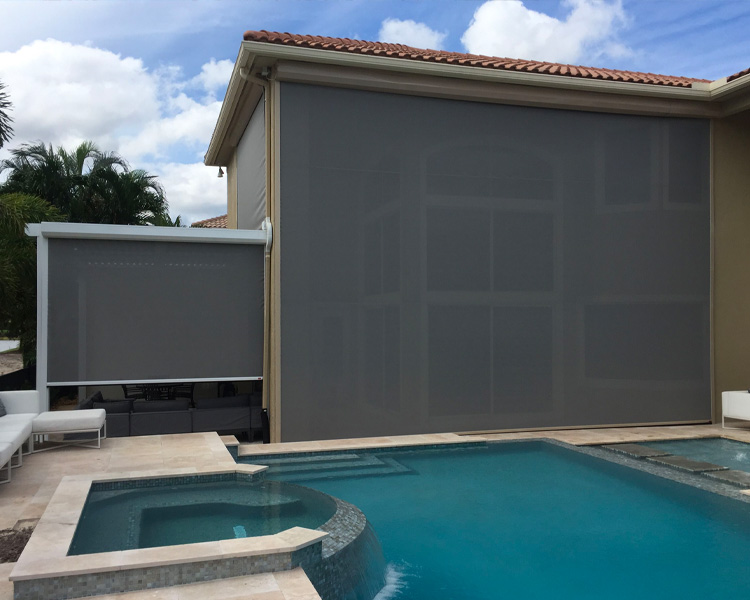 Favorite Exterior Screen Shades
By installing an outdoor shade system, you can spend more time outdoors this summer. Control your environment and enjoy the midwest summer to its fullest. Get in touch with one of our team members to discuss your outdoor living space. Upgrading your patio with exterior screen shades or drapery will add comfort and style to your backyard. Schedule a FREE consultation today.