Poor sleep affects everyone's mood, kids included. It's a struggle to get your family through the day after a restless night. Inadequate sleep affects everything from children's health to their daily mood. Is it possible to help kids sleep better? At Integrated Windows, we think so. We've even developed a special concept. Are you willing to try? 
5 Basic Senses
When it comes to sleep, it makes sense to go back to basic biology. Use the 5 senses to get in-sync with your body and begin the journey to restful sleep.
Smell: You may ask, what does smell have to do with sleep? Ever heard of aromatherapy? Evidence suggests that certain scents can help calm the body and when we are relaxed, sleep comes easily. Fresh flowers, lotions, diffusers or bath salts are known to do the trick. We suggest rose and lavender scents to create the right sleep atmosphere. 
Sound: Most of us like it quiet when we're trying to sleep, and silence can help kids sleep better, too. The key is to remove or cover unwanted sounds like the tv and adult conversation. White noise can help by filling the air with soothing sounds; try a noise machine or fan. Another way to make a bedroom more peaceful is with premium window treatments. We recommend certain products for soundproofing a bedroom, heavy fabric draperies and honeycomb shades absorb sound and that's why they are top on the list.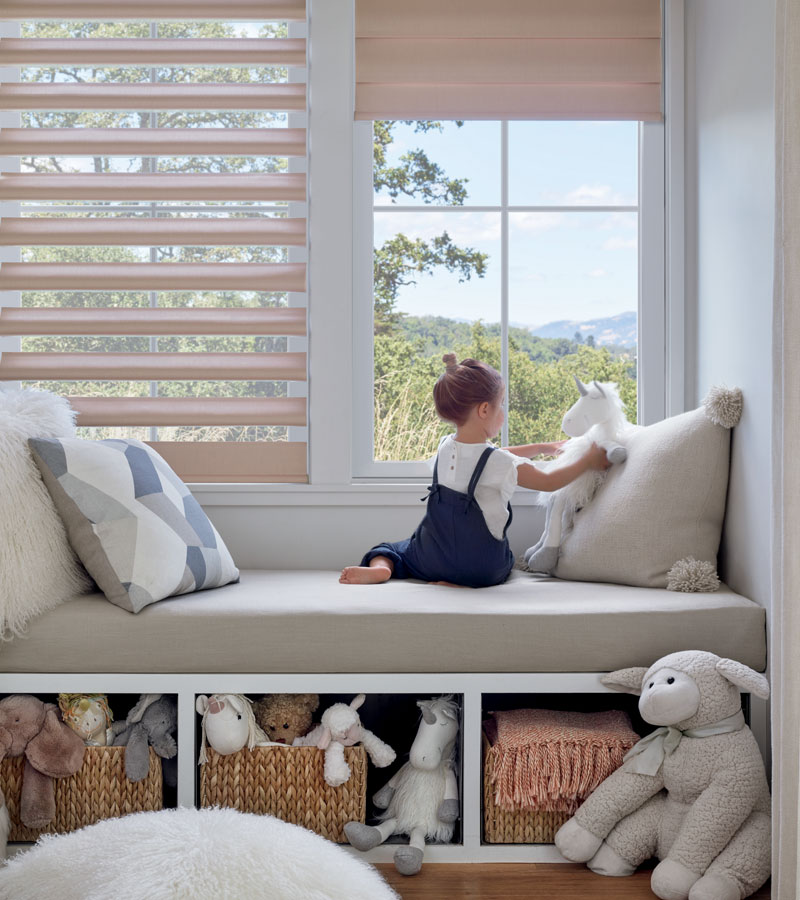 Taste: How can taste be a part of this equation? Well, because the food we eat affects the way we feel. If you're trying to help kids sleep better, pay close attention to what they're consuming. Eating certain foods before bed can interrupt their sleep, other foods make them sleep more soundly. You know your children best. Making good food choices throughout the day and before bed will go a long way.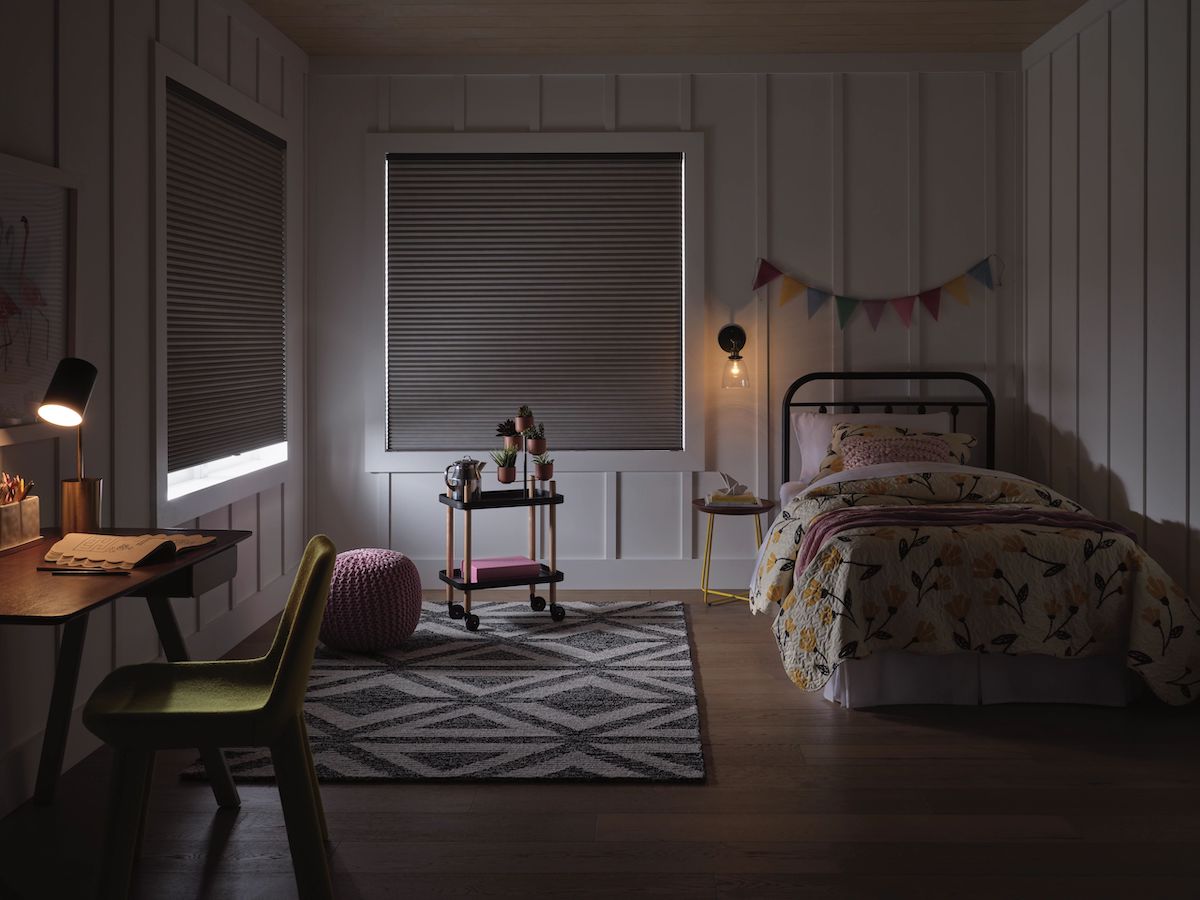 Sight: Atmosphere means everything when a child is trying to fall asleep, it must be dark. The slightest bit of light can wake a child, and once they're awake…so is everyone else. For kids, falling back to sleep can be challenging. So, let's avoid the issue altogether by protecting their sleeping environment with a bedroom equipped with room darkening shades. To keep light out, some clients hang draperies to avoid the "glow" or "halo" effect entering from around the shade. To assure kids sleep better, add LightLock, this feature secures darkness-day or night-by sealing any exposed gap around the frame.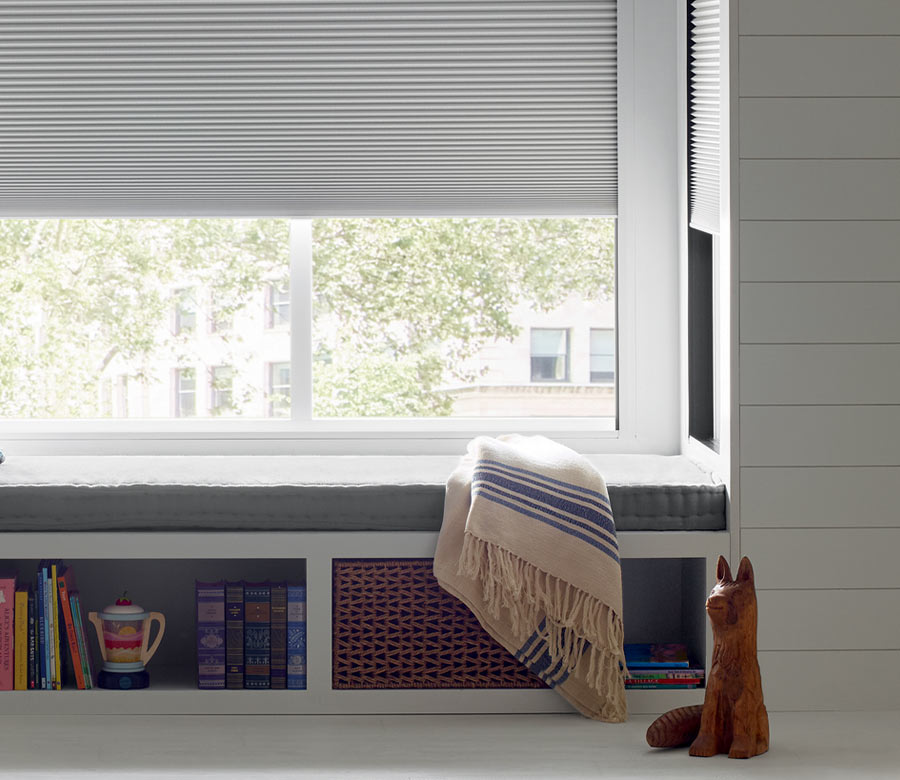 Touch: Children need comfort to fall asleep. Everything from their pjs to their favorite blanket has to be just right. The temperature of their room should be comfortable too–no warmer than 75 degrees seems to be the sweet spot. But you can also keep temperatures consistent with shades and drapes. Window treatments can keep the afternoon sunshine from heating up their bedrooms, and in the winter, insulate their windows from cold Nebraska temps.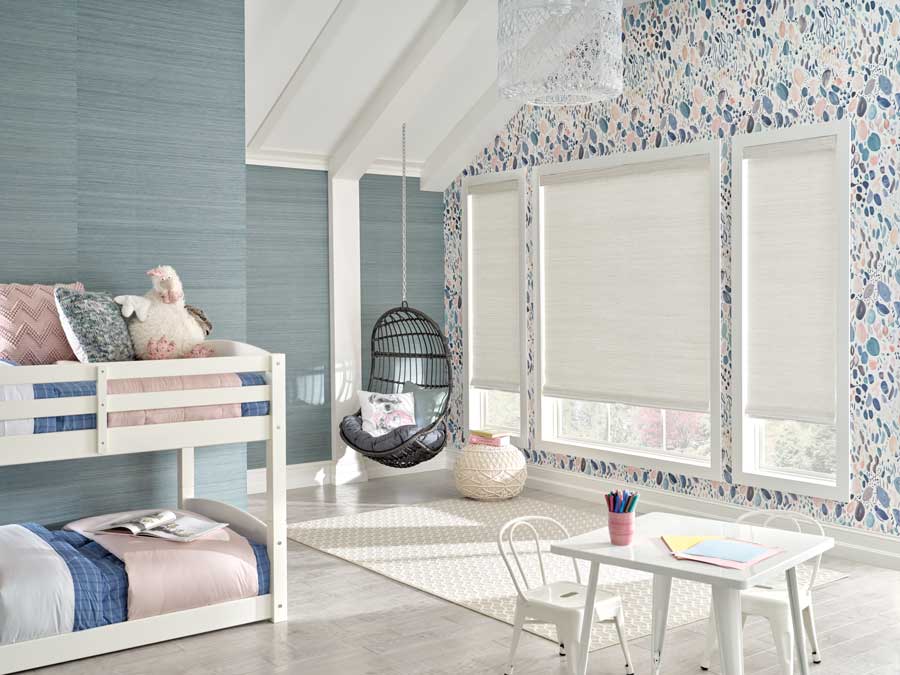 Help Kids Sleep Better…With Protective Window Coverings!
If you want to help your kids sleep better, use your 5 senses. Create a routine and set their bedrooms up for success. Making a small change to their window treatments may be the answer to a good night's sleep for everyone. Contact us for a FREE in-home consultation, we can evaluate your home and make suggestions. We've tackled this issue in the past, trust Integrated Windows for all your window covering needs.